Pastor Donnie is the Senior Pastor of Life Church in Rainbow City! He has served in full time ministry for 22 years, starting out as a youth and associate pastor. He is a native of Alabama. Donnie was born and raised in the Baldwin County area. He studied Bible and Theology at "Central Bible College" in Springfield Missouri; where he met his wife Chrisanna. He and his wife have three children Maddax, Micah Grace and Masen.
Chrisanna Mooney oversees the Women's Ministry of Life Church! She has a heart for women of all ages and all walks of life. Chrisanna loves serving the people of Life Church with her husband and three children!
Pastor Trish is an ordained minister and graduate of Southeastern University of the Assemblies of God! She has worked in many different areas of kids ministry for almost 35 years. Her desire is to teach children the love of God; and what that means to them in their lives now and in their future as they grow into adults. Trish believes that a child is never too young to learn the principles of God; they just need to be taught on their level of learning. Her husband, Kevin, is an ordained minister with the Assemblies of God. He is currently the Director of "Springville Camp and Conference Center."
Theresa McCary has been a part of Life Church for 18 years! She has worked for the past 8 years as the "Office Administrator." Theresa is currently pursing her Ministerial certification through the Assemblies of God. Her gifting in the Administration allows her to see how to take the administrative load off of the Pastor and Staff so that they can be more effective in their own area of ministry! Theresa has been married to her husband Robert for 20 years. They have two beautiful daughters Lily & Charlotte.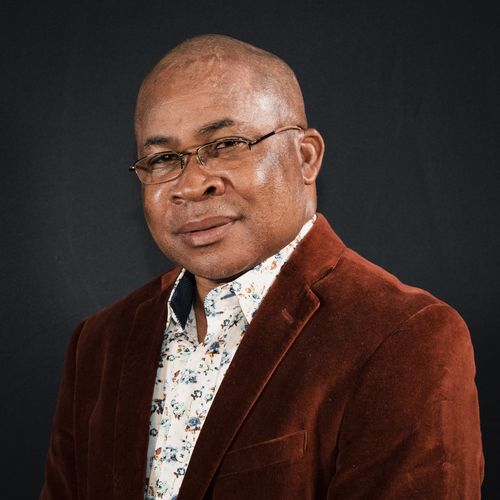 Pastor Francois serves to reach our international community! At Life Church, he leads the "Leader of Intercession Group" and Sunday school class. Pastor Francois teaches Wednesday Bible study class whenever the senior Pastor ask to do so. The Sekaya family loves "fufu" dishes and fish!
Pastor Rico is married to Kendra Williams. Together, they serve as the youth pastors at Life Church! For the last three years, they have dedicated their lives to full time ministry by attending school at the "Rock Masters Commission." Pastor Rico loves to travel, shop, play basketball, and to spend time with his family and friends. His desires for youth are that students find their passion in Christ. He works with students, disciplining them to be the best they can be, in what the Lord has called them to do.
Pastor Kendra Williams is married to Ricardo. Together, they serve as the youth pastors at Life Church! She loves outreach and helping the community. Her favorite things are shopping, traveling, nature, & eating pickles!
Angela is the Worship Pastor here at Life Church in Rainbow City! She has a passion for praise and worship. Her motto is "Change the Atmosphere!" She has led worship for over 20 years. Angela is a minister with the Assemblies of God and has a degree in Worship and Creative Arts! She is also in ministry at "Alabama Adult and Teen Challenge." She is the Bookkeeper and her husband is Program Director. They have been married since 2005 and have four beautiful children!